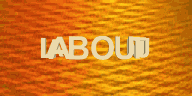 All about me

Okay, first off I was always fiercely opposed to making a page like this. I mean, why the hell would anyone who surfed on, who doesn't know me and never will, really care what my favorite food is, etc.? It just seemed kind of egotistical and self-indulgent. Well then I found that whenever I'd meet someone on the Internet and they'd go to my web address, they would mail me back saying they enjoyed the visit but didn't actually find out anything about me. So, okay, what the heck...if nothing else, maybe one of my stalkers will get a kick out of it....
Name

Jim

Email
RaggedTiger@iname.com

Where did I grow up?

A tiny Iowa town.

Location now

A bigger Iowa town ;)

Location

Iowa

Height

6'1"

College Grad. Year

1997, University of Iowa

Degree

BA: Communications: Film and Media Production (English Minor)

Favorite Movie

2001: A Space Odyssey - but I really don't like movies, even though I'm a film major. :) I guess the reason I like film itself is because of the art of the visuals in relation to the sound, but the whole purpose of "movies" always seems to be about the plotline...which could be just as easily done as a play or a book. So i like movies like your average Joe off the street, but not any more than that, and I'm definitely not an encyclopedia of movie information. I think (certain) music videos and short independent films are much more the definition of what film is, rather than movies (or at least mainstream movies)....

Weird Music I Like

I'd almost say classic rock, but actually it's more the subcategory of "progressive rock": all those '70s bands like Yes and Pink Floyd that made songs in excess of 10 minutes (and the new progressive rock revival bands like Dream Theatre)...because most of the songs are like a soundtrack to a short film. I also like about every other kind of music including '80s, my guilty pleasure. ;) You gotta love the sound of new-wave digital keyboards recorded on analog tape....

Favorite Album

Pink Floyd The Wall

Favorite Song

Pink Floyd "Comfortably Numb"
The orchestra in the background is sooo pretty :)


The Who Quadrophenia
I want a jacket like that.

Other Favorite Albums





Emerson, Lake & Palmer Brain Salad Surgery
How about that for an album cover?

Well back in high school my friends and I were all in an anti-Top 40 stage and started listening to all these "classic" albums (perusing the Rolling Stone "Top 100 Rock Albums of All Time", etc.) So though I used to be a regular Casem Kasem, now I am clueless on all new music. But who knows maybe someone else out there actually listens to this stuff too....


PINK FLOYD: Wish You Were Here, Animals, Atom Heart Mother, The Final Cut
QUEEN: Queen I, Queen II, Sheer Heart Attack, A Night at the Opera, A Day at the Races, News of the World, Queen Live Killers
JETHRO TULL: Aqualung, Thick as a Brick, A Passion Play, Minstrel in the Gallery (Jethro Tull is a classic rock band whose leader plays a flute instead of a guitar. Thick as a Brick and A Passion Play are especially interesting since both albums consist of only one 45-minute song!)
EMERSON, LAKE & PALMER: Brain Salad Surgery, Trilogy, Tarkus, Pictures at an Exhibition
YES: The Yes Album, Close to the Edge, Fragile, Tales From Topographic Oceans, Keys to Ascention
RUSH: 2112, A Farewell to Kings
THE WHO: Quadrophenia, Who's Next, Join Together
ELECTRIC LIGHT ORCHESTRA: Eldorado
ROGER WATERS: Amused to Death, THE WALL Live in Berlin '90
THE BEATLES: Revolver, The White Album, Abbey Road
THE ROLLING STONES: Jump Back, Hot Rocks I and II (even though that's cheating), Some Girls
ROBERT PLANT: Manic Nirvana
SUPERTRAMP: Supertramp, Crime of the Century, Breakfast in America, Brother Where You Bound
DAVID BOWIE: Ziggy Stardust, Diamond Dogs
STYX: Paradise Theatre (this album makes me sad since I used to work in a old theater that also almost had to close...*sniff*)
PET SHOP BOYS: Please, Discography (cheating), Disco 2
FRANKIE GOES TO HOLLYWOOD: Welcome to the Pleasuredome
A-HA: Hunting High & Low, Scoundrel Days
ROXY MUSIC: Siren
R.E.M.: Eponymous (cheating again), Green
NINE INCH NAILS: Pretty Hate Machine, Broken, Downward Spiral
DURAN DURAN: Medazzaland, Pop Trash
LOVE & ROCKETS: Earth, Sun, Moon
Sorry...no Madonna ;) Okay I like the "Ray of Light" song and "Music"....

Favorite TV Shows

The Simpsons, South Park, King of the Hill, Family Guy, The Young Ones, 3rd Rock, Street Smarts, Rendez-View, Malcolm in the Middle, Drew Carey, Mad TV, SCTV, MST3000, Tom Green, Jerry Springer, Howard Stern, David Letterman, Conan O'Brien, and trashy court shows.

Favorite Simpsons Character

Piercings?

No.

Tattoos?

No.

Drugs?

No.

Smoke?

No.

Drink?

Occasionally. (Pretty boring, eh?)

Car

T-bird

Family

One brother (4 years younger); two married parents. Good childhood. Basically your nuclear family.

Current Occupation

DJing in a bar and working at a TV station

Career Goals

Want to make (good) music videos with solid theories I've developed (and which nobody else seems to be smart enough to use after 20 years...). My lifelong goal is to make a certain movie that needs to be seen....